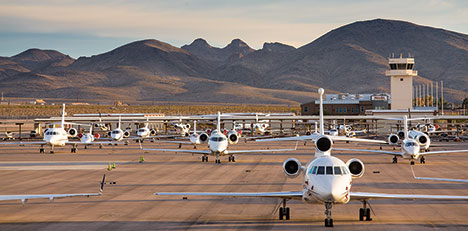 AIRCRAFT MARKET RECOVERS
The growth in lending is driven by rising demand for business aircraft, providing some relief for residual values (the amount a bank can recover from an aircraft after a lease is up, or as collateral on a loan).
"Look back to 2009, 2010, 2011 and 2012, every year the forecasters kept saying, 'This is the year the market recovers.' Eventually, they turned out to be right," said Shawn Vick, executive director and chairman of Global Jet Capital.
It's taken that many years for the fleet of pre-owned aircraft, whose values had plummeted, to be absorbed by the market. While orders for long-range, large-cabin aircraft had been strong for several years, demand for light and mid-size aircraft only started to recover in 2015.
"More corporate buyers are returning to the aircraft market now, as the stability of the market continues," said Michael Amalfitano, executive vice president and senior managing director of business aviation at Stonebriar Commercial Finance. "That's a sign of growth, which is welcome for lenders."
In 2008, when asset values fell around the globe, business aircraft were hit with a one-two punch, following the Big Three automakers' appearance before Congress.
For years after the financial crisis, "no one knew what anything was worth anymore," said Vick, and, as the downturn lengthened, many banks had to write-down down the value of their business aircraft loan portfolios. As recently as the first quarter of 2015, some banks missed earnings targets because of business aircraft write-downs.
"After the crisis, aircraft residual values were not as predictable as they were before the crisis. That's one factor that made some banks shy away from lending on aircraft," explained Amalfitano. "The second factor is the impact of heightened financial regulation."
Source: NBAA
If a private aircraft operating lease is right for you, call us at 888.436.8200 or contact one of our management team members here.