Private jet travel has revolutionized the way businesses compete. Once considered a luxury, private jets are becoming an asset to increase the efficiency and boost productivity for many businesses. The increased acceptance of private flying has opened new doors of opportunity for many businesses, while others are left behind to overcome the obstacles of flying commercially.
Growth in the private aircraft marketplace has only increased the opportunities for business, and acquiring a private aircraft is now easier than ever before. Follow along as we explore just some of the ways private aviation can help propel your business forward.
Affordable Aircraft Usage through Private Jet Leasing
Many organizations are immediately cautious about acquiring their own aircraft due to the high up-front cost. However, private jet leasing has made aircraft investment easier on your business's budget. You may even be surprised to hear that small companies operate the majority of business aircraft. With lower up-front cash requirements, fixed monthly payments and predictable costs, an increasing amount of organizations can justify their investment in private aviation. Best of all, a private jet lease leaves no residual value risk to the lessee – providing them with options and flexibility upon the end of their leasing period.
Behind the Competitive Advantage of Business Jets
According to the National Business Aviation Association, there is now ample evidence showcasing how the acquisition of a business aircraft directly relates to the successes of the most innovative, most admired and most well-respected brands in the world. No matter how big or small your organization, business aviation is the best way to compete in your industry through greater privacy, improved flexibility, better efficiency, expanded convenience, and improved sales channels.
Business Jets Allow You to Arrive Before the Competition
As long as your jet has the fuel capacity, your flight will go directly where business demands. Private jets are designed to help you outpace the competition – with faster climbing and in-flight speeds than some commercial airliners. Even more impressive is the minutes you'll gain with less wait time on the ground. Compared to the hours spent in airports waiting for a commercial flight to take off, wait times with private aviation can be as little as a few minutes.
In-Flight and All Around Flexibility
Small corporate jets don't need long runways or large airport staffs to get in the air. Instead, private aviation allows you to travel to smaller airports – meaning less congestion on runways and TSA lines, with more time spent in the air flying to any desired destination. In fact, business airplanes can operate directly to and from approximately ten times the amount of airports than commercial airliners can, making trips that are impossible for commercial airliners possible for private jet lessees. Through private aviation, you can make your own schedule with shorter non-stop trips to reduce your team's fatigue & stress every step of the way.
Build Efficiency and Productivity
With optimized travel schedules and improved cabin configurations, leasing a private jet can significantly improve your team's productivity and efficiency. Employees can use their time onboard the aircraft to get work done – planning, preparing and meeting with ease and privacy, all while staying connected to your organization's offices on the ground for up-to-the-minute updates.
Convenience & Control in the Air
When you travel commercially, you are left to the mercy of airline personnel. Traveling privately, however, allows you an unprecedented amount of convenience and control while in the air. It eliminates travel delays and missed flight connections with enhanced scheduling predictability. It allows your team the freedom to transport important and sensitive documents, prototypes or samples without fear of damage, loss or intellectual property risk.
Improved Access to Markets
Leasing a private jet opens a new world of opportunity for your business, allowing you to extend the geographic reach of your company's sales or distribution channels to uncharted markets before your competition can.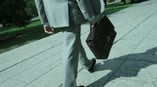 Business aviation provides a critical transportation lifeline to a growing number of organizations. With so many advantages of business jet acquisition, it's no wonder an increasing amount of organizations are exploring their financial options for an aircraft investment. Work alongside a financial team with the knowledge, expertise and industry relationships to get you the best deal possible by contacting Global Jet Capital. Our team of private aviation experts can help your company leverage all the competitive advantages of private aircraft leasing with innovative financing options to build your bottom line. Start finding the right financial solution for your business's budget today and contact Global Jet Capital.
Posted By
GJC Insider
\
SHARE