It makes perfect sense...operating leases for private jets. Our industry experts created this useful infographic on The Advantaged of a Private Aircraft Operating Lease to highlight the many advantages of an operating lease for private aircraft. Is an operating lease the right option for your next aircraft?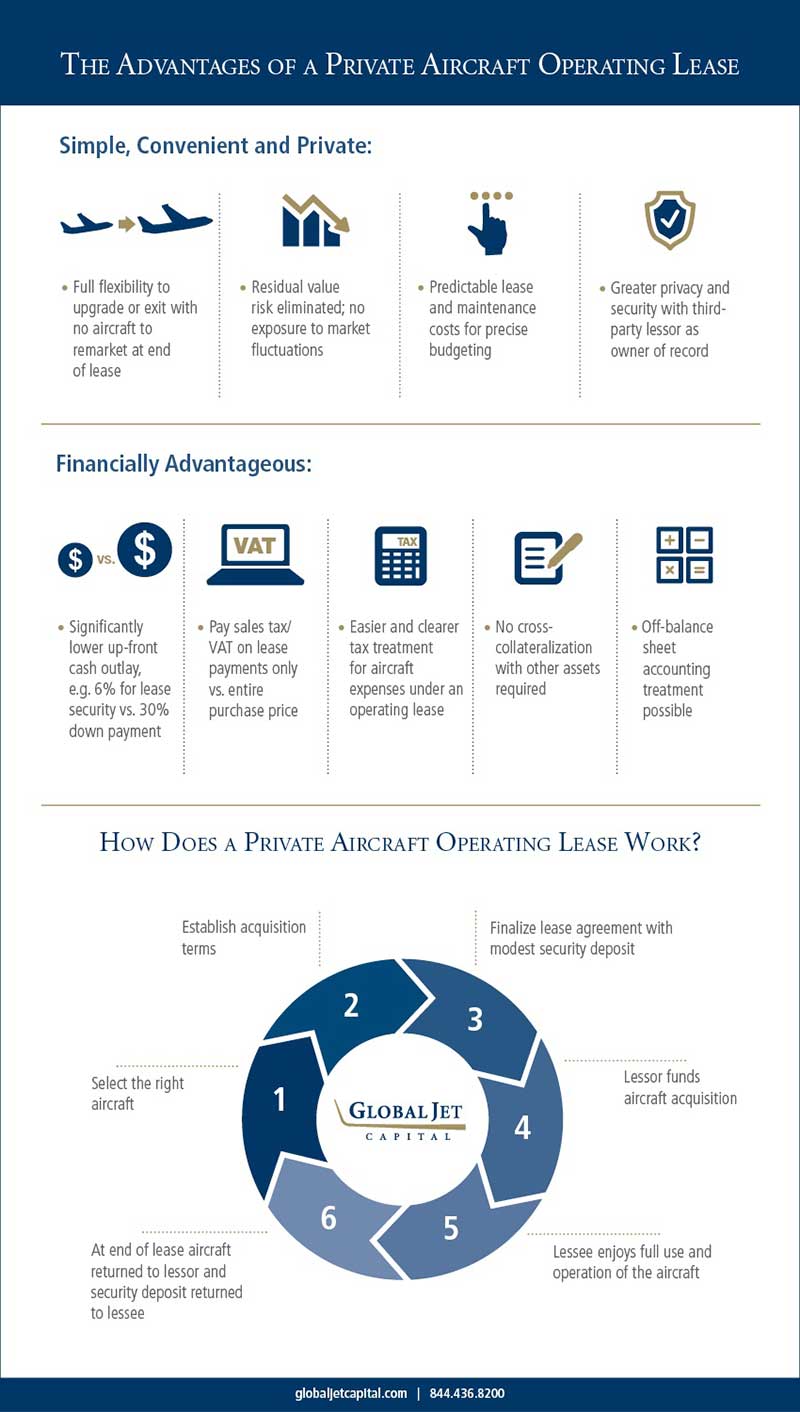 If you aren't familiar, check out the operating lease wheel graphic that walks you through exactly how a private aircraft operating lease works!
---
What are your thoughts on a private aircraft operating lease? We would love to hear from you. Share your thoughts below in the comments, Tweet Us @GlobalJetCap or share this Infographic on LinkedIn.
If a private aircraft operating lease is right for you, call us at 888.436.8200 or contact one of our management team members here.
---
Posted By
GJC Insider
\
SHARE